NEW POINTE-A-PIERRE
Lets go for a drive around the camp......lets go in to the club!
---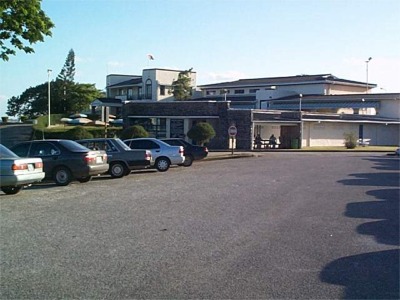 Takes my breath away every time........a view of the Club taken from the car park.......man what a surge of emotion......it could have been just yesterday that it all happened.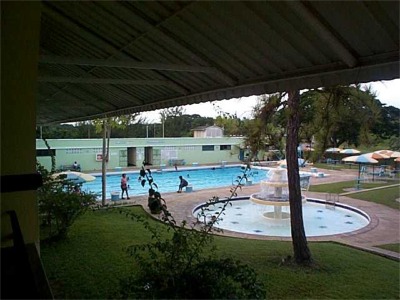 Posted a couple of views of the pool previously, but thought that as we walked up to the front of the club, this particular view would turn you on.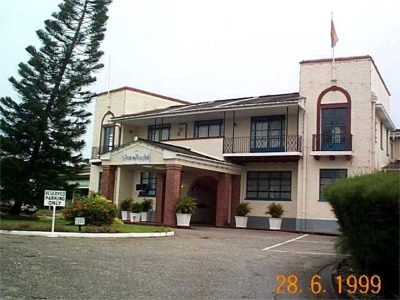 My goodness.....can't see one thing that I find different from my memories of this same, often seen, view of the entrance to the club. I have seen it on foot, on bike, from cars, both drunk and sober, and today it leaves me with the same sense of beauty and timelessness that it always did. The "Reserved Parking Only" sign standing out in stark contrast to everything that I have said before....some things have really changed.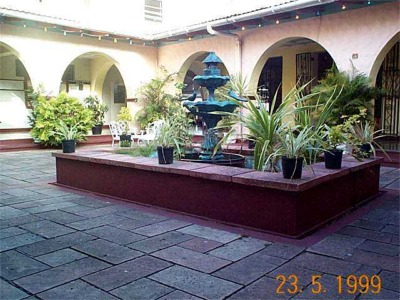 Immediately on entering the Club more change is evident by the fact that the basic parts of what was once the fish-pond are still there, but their role has changed significantly....still a beautiful scene.
Looking back and upwards we see the entrance from the inside and what was the library on the upper floor. Would the person without a story about the library please stand-up.
---
TO WALK AROUND THE CLUB SOME MORE CLICK BELOW.

TO GO BACK TO THE PREVIOUS PAGE CLICK BELOW.

TO RETURN TO THE PaP INDEX PAGE CLICK BELOW.

---