NEW POINTE-A-PIERRE
Lets go for a drive around the camp......next stop the club!
---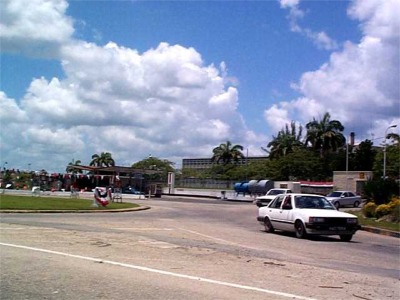 The Admin' Building looks exactly the same.......when you go inside it even smells the same.......lots of good memories there. Similarly with the roundabout and gas station which played big parts in our weekend limes.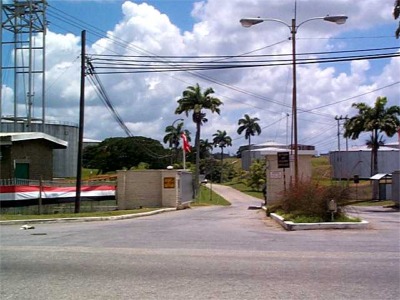 The Main Gate, has changed a lot, but is an attractive place to start our drive through the camp.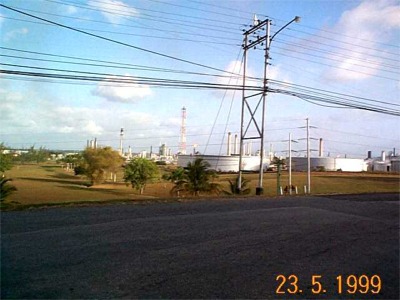 As we peak the hill just past the school as we approach No 1 Mess, looking right out of the car, we get our real first good look and the refinery. To the unpracticed eye it will look exactly the same, but in fact has undergone significant change in the last 30 years....still a super place to go to.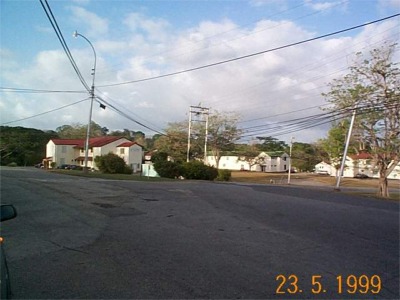 Superficially No 1 Mess has not changed one iota......looks exactly the same. However it is all offices, and the Mess itself is now a privately run restaurant.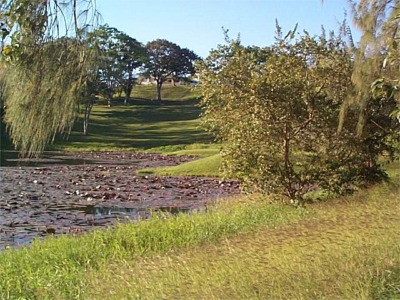 Possibly one of the most beautiful shots taken of present PaP is this one, looking from the road in front of No 1 Mess up to the club, the Sportsman's Verandah end. The path is still there and used, the big tamarind tree is still there, the putting green is now just a blob of well kept green grass.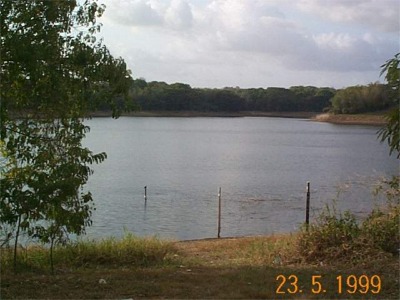 From the Club car park we look out over No5 Dam....still a beautiful scene. It is different to how I remember it now that there is heavy shrubbery around the far perimeter where I knew the open fields of Pangola grass at the Star Farm.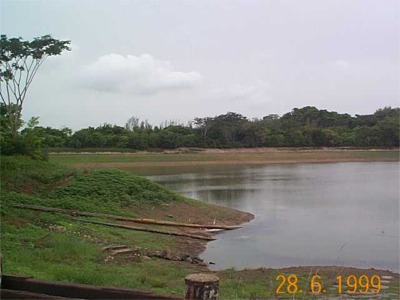 From the same spot the camera turns towards the "Dam Wall". Once again I was struck by how much heavy shrubbery had grown on the top of the wall to replace the asphalt path that I stumbled along when I got drunk at Pinky Lloyd's farewell and Jack Vale had to come and pick me up at the spillway in his short wheel base Land Rover. I pass this nearly every day and only noticed these things when I looked out through the camera lens.
---
TO CONTINUE THE DRIVE TO THE CLUB CLICK BELOW.

TO RETURN TO THE PaP INDEX PAGE CLICK BELOW.

---