NEW POINTE-A-PIERRE
After the heartwarming drive down Concorde we turn left at the junction and head to 4 Mess.
---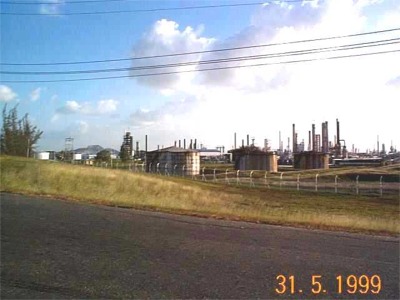 Who remembers the Cat Cracker, more correctly known as the FCCU? That's it just to the right of San Fernando Hill, exactly as you left it. The rusty tanks will seem foreign to many of you but refineries all over the world have had their roles changed and not everything is in use.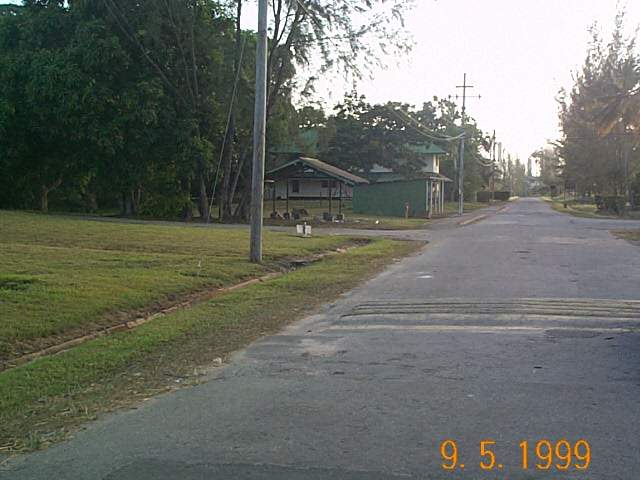 Not a very telling shot but one that should invoke some memories. A look back along the road in front of the "Vatican". The only house visible (apologies from the photographer) is the de Freitas' on the left. After them would have been Wainwrights, Davenports, and then Ironsides. I remember the Galbraiths living on the right just next to the road leading off to the right and in front of the little green garage. It was on this road that I first walked a young lady home one night.....across the golf course, safe in the light of the flares and down this road.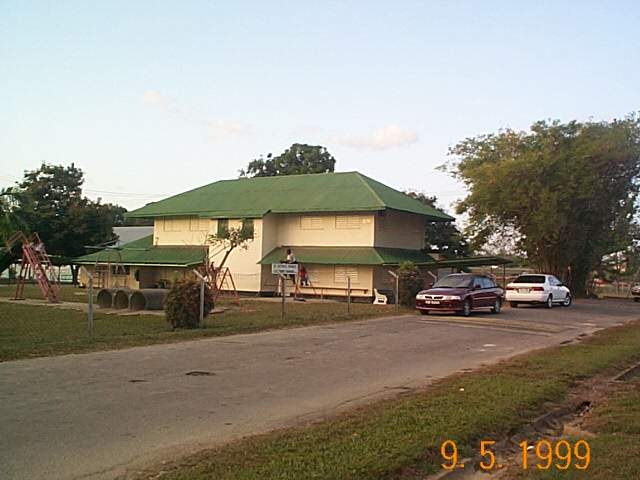 For a long time I knew this house as the home of the Dales, Colin, Michael, Susan and Mrs.Dale. A family that has left good memories of the time indelibly etched on my mind and in my heart. Each one a different person, and super in their own right....thanks guys wherever you are. Who remembers the 'phone mounted on the pole outside of the Dales.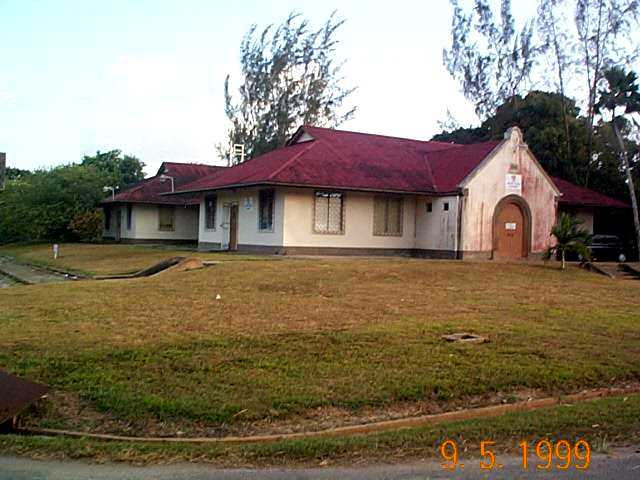 This building was where the boarders had their meals, studied and did homework in the prep' room, and where the parties seen on the Boarder's Page were held at Christmas. Still in use but as offices, the old place seems that it is wondering when the happy children will be back.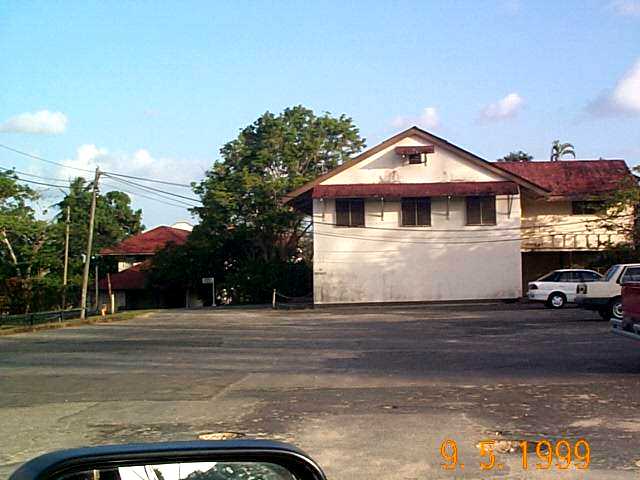 The Boys boarding house in the foreground and the Girl's in the back left. Again, just too many good memories to start putting them to print, suffice it to say that I survived the homesickness and initial bullying and came out better for it. Joined the leader's in pranks, like "lights-on", "ro-ro", and smoking, end of year pellet fights etc. and have a few records of my own.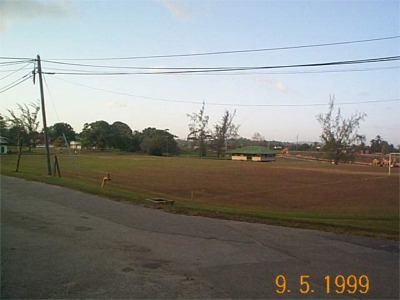 Sorry that I missed out the wooden benches....they are still there exactly as you will remember them. In the background a new natural gas pipeline is being laid and just behind and above is the highway that link PoS and South and may be new stuff to many of you.
---
TO GO BACK TO THE PREVIOUS PAGE CLICK BELOW.

TO RETURN TO THE PaP INDEX PAGE CLICK BELOW.

---