OLD POINTE-A-PIERRE.
Close your eyes and let these lovely pics take you back for a short while.
---
Special thanks to Gordon Armstrong who took the time to locate these lovely pics, scan them, and then send them in. Even though I don't remember Gordon, we must have met in a previous life and agreed on what constituted, beauty, happiness, and good memories.....cheers Gordon.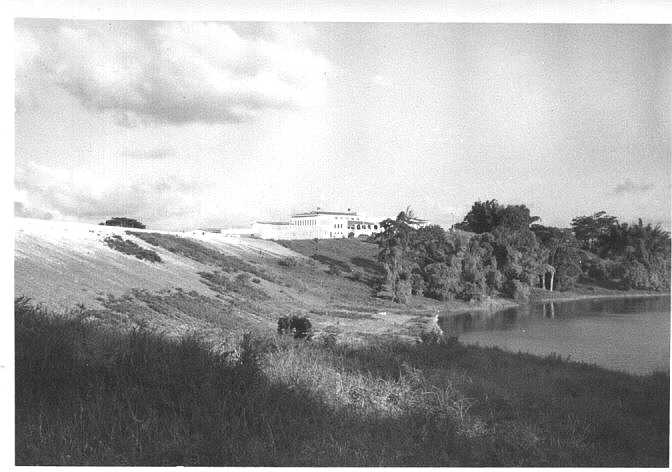 This picture captures three of my major PaP memory icons in one frame - the No5 Dam-wall, the Club itself, and the always peaceful and immortal beauty of No3 Reservoir.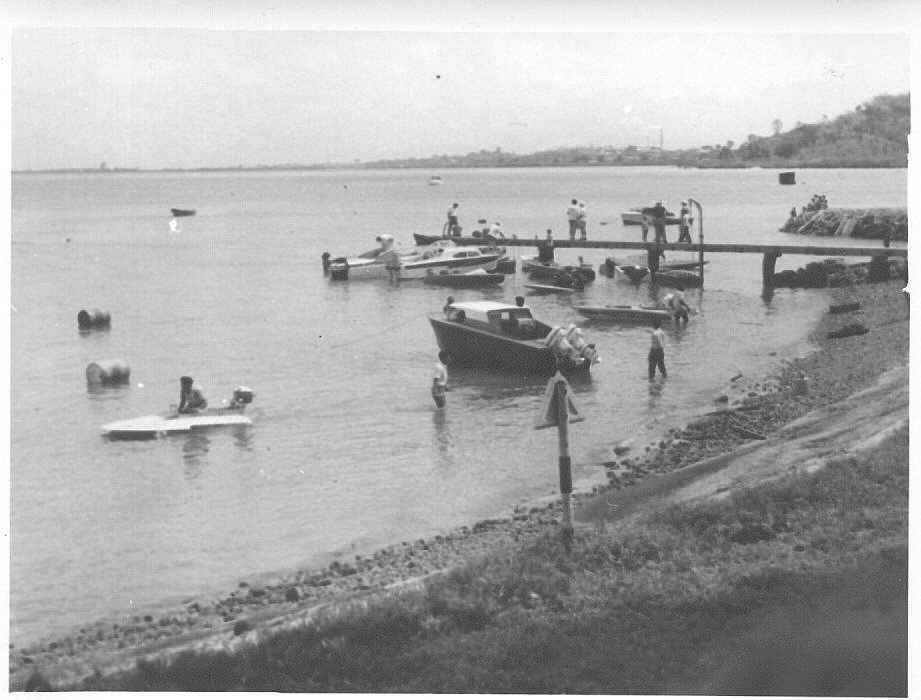 This one nearly blew me out of my seat as it came up on the monitor. For a while I could smell the gasoline and two cycle oil, hear the sound of the engines, and feel the growing excitement as it became obvious that there was some organization at work in the confusion and that there would be a race. We knew the boats and drivers....everything, including suitability for the prevailing conditions, who had new spark plugs, what oil each was using etc......this helped us to feel important and hopefully earn some admiration from the girls as we strutted around talking about the boats like big men.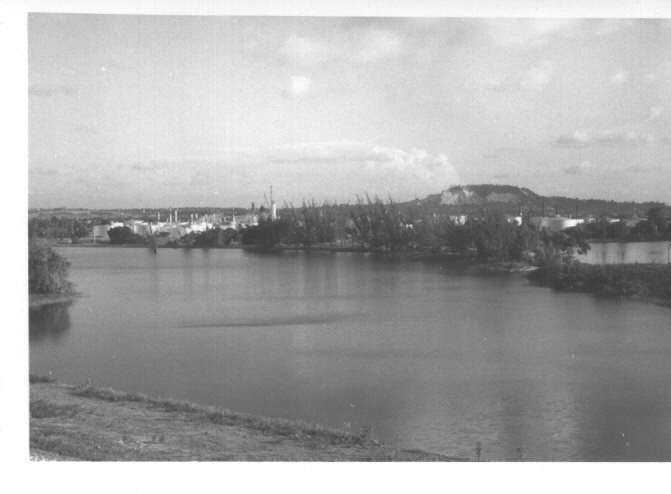 What can I say!!! Impossible to believe that the person behind the shutter could imagine that some time in the far distant future that this picture would come back in digital form and offer a great sense of memory of a good time long past, and a strong sense of pride knowing that at one time it was ours to enjoy and was part of what bound us together in a framework of sharing that still rages today even though we are separated in time and space.......that today its beauty is undiminished and a sense of pride to those that have followed us, and this same scene will fuel their memories some time in the future.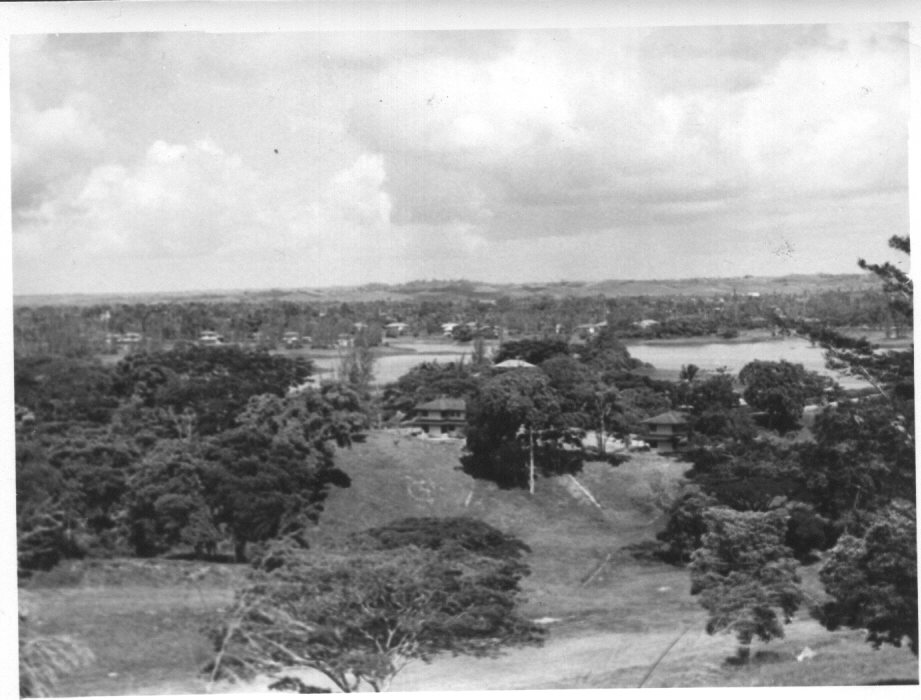 I'm going to guess that this lovely shot was taken from somewhere on Samaan or Tamarind Avenue. Black and white photography lends an air of timelessness that its colour counterpart cannot duplicate, and this is a wonderful B&W shot of the camp.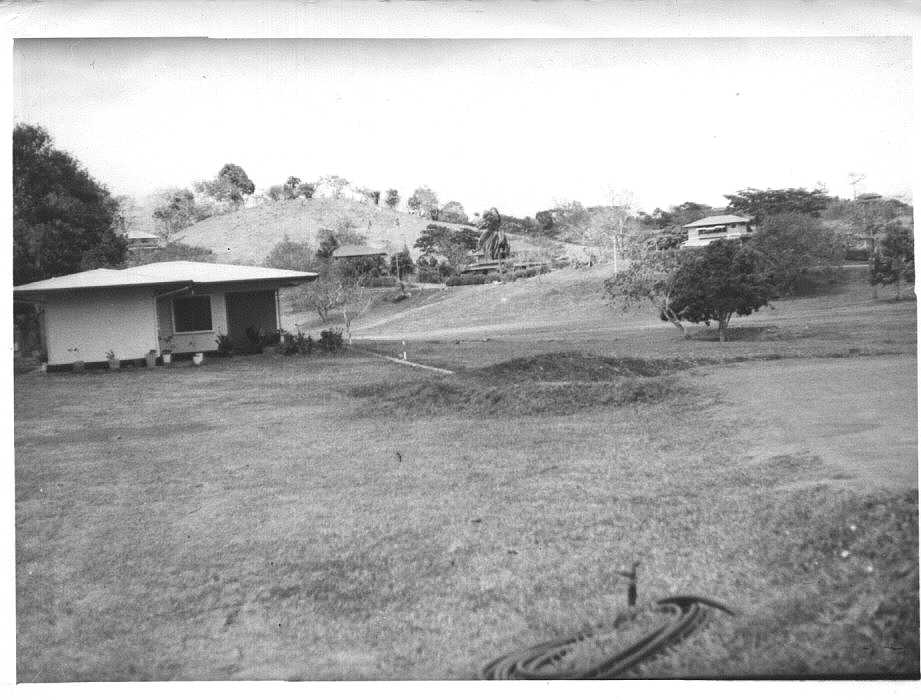 Hmmmmmm! Roble Avenue? or No 1 Mess with Endridge in the background......lovely shot anyhow.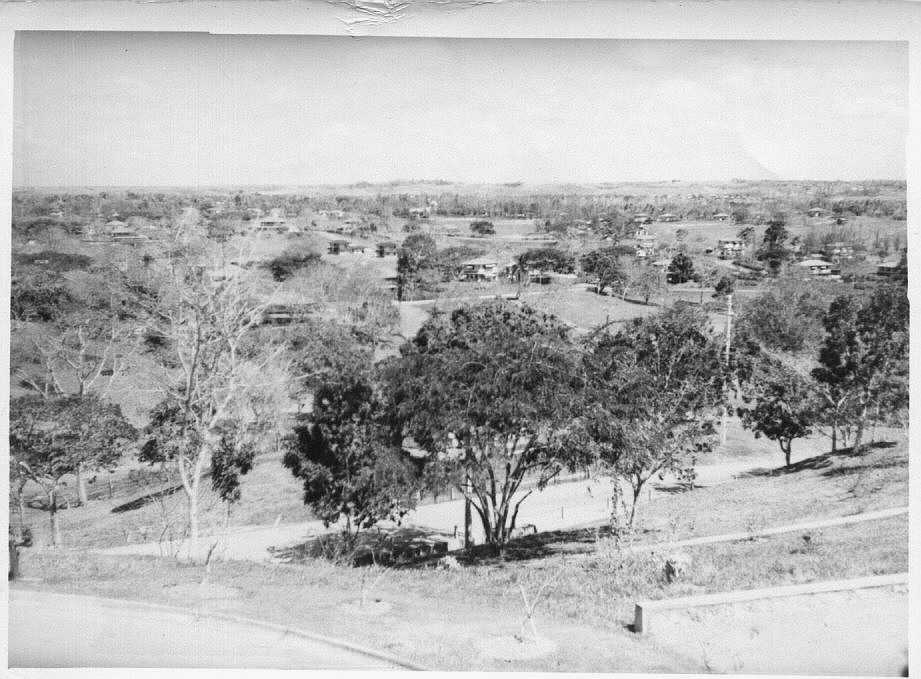 Taken from the club main driveway this shot looks East over the Club Manager's house and Endridge out towards No4 mess and Gasparillo.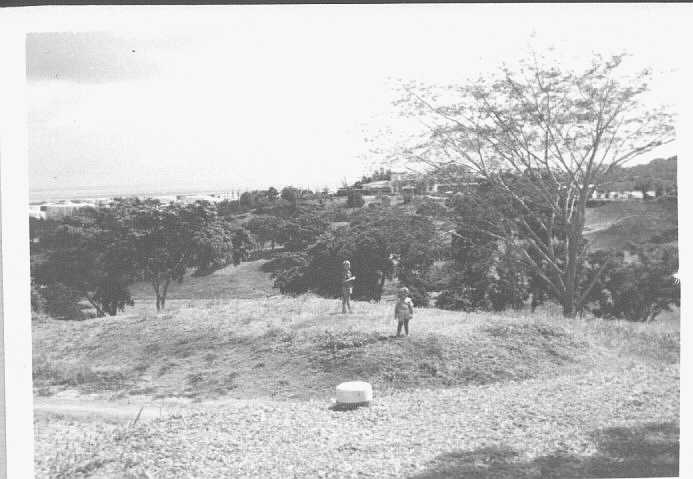 This would have been taken from somewhere near to where the Inglis lived on Flamboyant looking West towards the club. One of my favourite spots. It would have been near to the little wooded path that went down to Endridge.....I always felt a sense of peace when I was on that path especially late in the evening as shadows started to lengthen. Of course it was one of our favourite illicit smoking spots as well.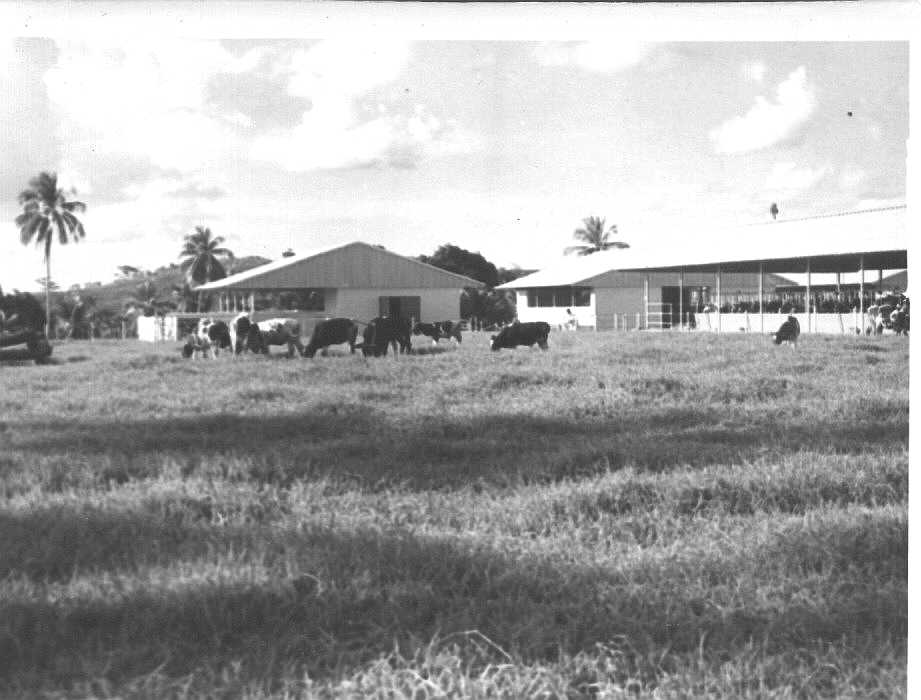 The Star Farm was another place of learning and joy for me. A place where relationships with the people who worked there and with the animals blossomed and I came away much better for the experience. It was all frontier growing-up at the time. I remember Mr.Goellnicht, Mr.Talma, Rawlins, Dilip, Kisto, the bulls Napoleon and Inkolita, the horse Ajax, and one of the cows that nearly died in childbirth and was saved by the men named above....Betty 2.1 as I remember....big white cow, and got mastitis soon after as the calf did not survive the birth. Remember also Douglas Bayne and myself working there during the strike. At the same time George de Verteuil used to be on duty at the club and his car, an old Vauxhall Viva, was always parked by the Arts and Crafts center with an open carton of Anchor Special in the back.....Doug and I only nicked one pack every day on our way to work.....thanks George!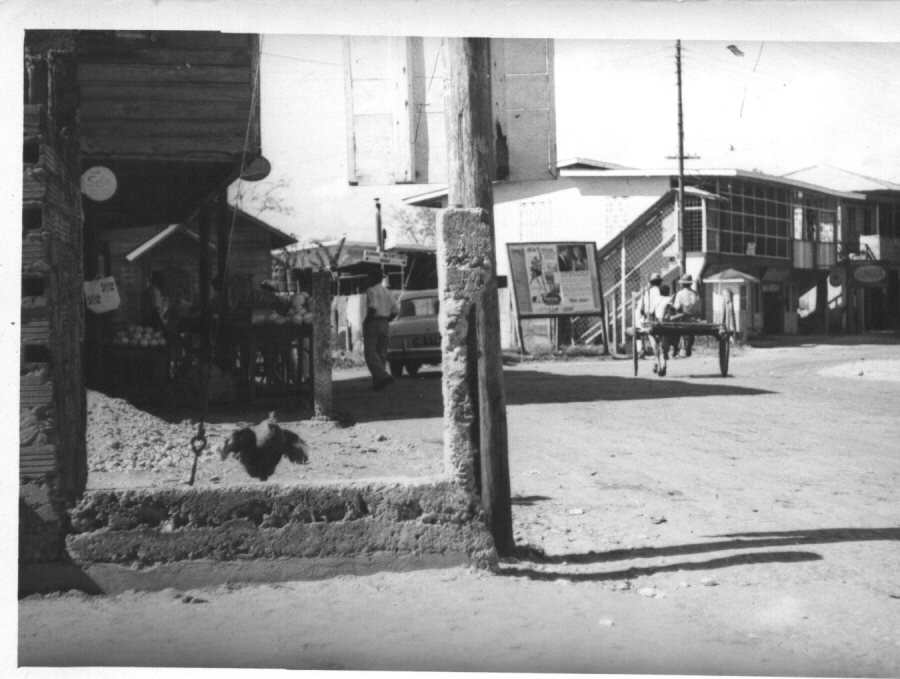 Not PaP but Gasparillo junction was very much a part of what we were and of the time, enjoy this wonderfully composed picture that tells a million stories.