ST.PETERS SCHOOL.
Near and dear to us all.
---
The first two pictures are of the main school building itself starting with the oldest at the top.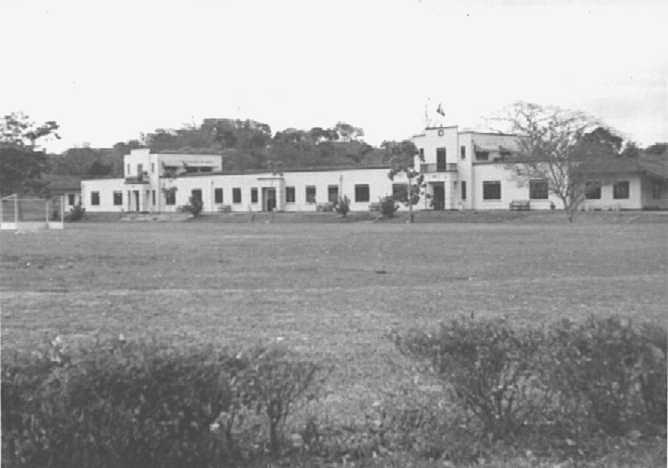 This is definitely an old pic of St.Pete's.....I can clearly see that the "tunnel" is still the "tunnel", and the date given by Gordon Armstrong who sent the pic is dates it as 1961....the year before I left school.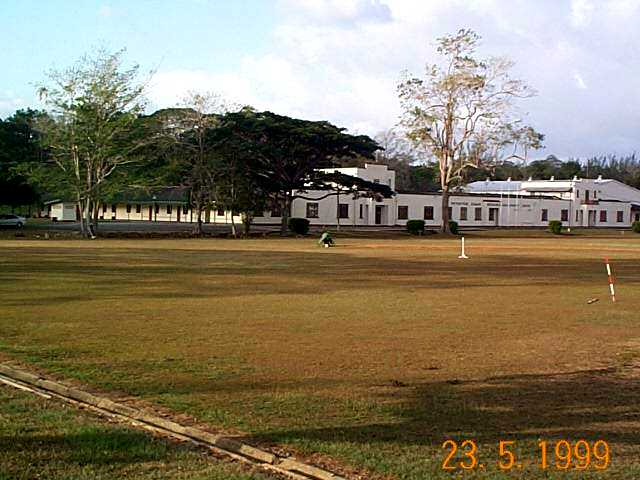 No question that this is recent....took it myself. The date says it all.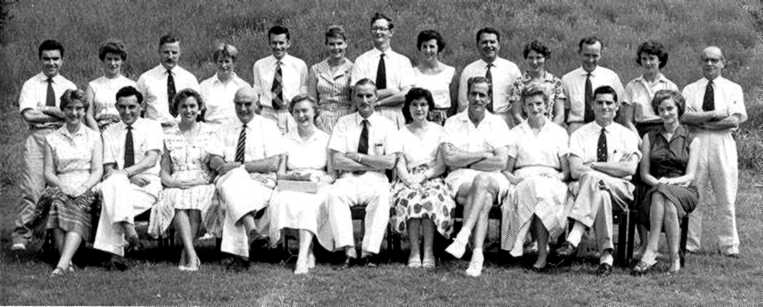 Although we may not have appreciated it at the time, our teachers were really a great lot, all of them. This picture of them still invokes great emotion, and I hope that wherever they may be they will accept my thanks and gratitude for helping me to become what I am.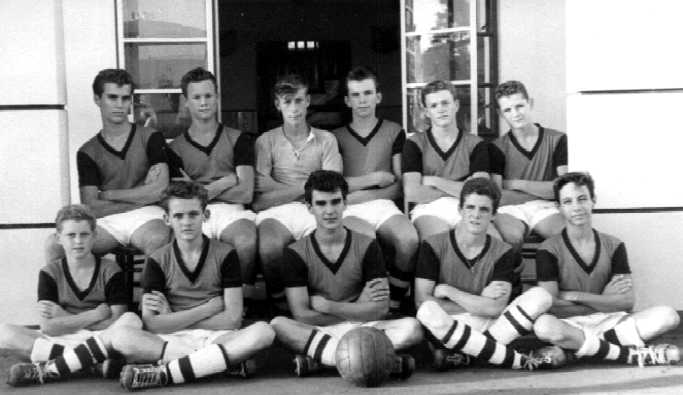 This handsome lot was the school football team in 1960. Look at the old leather football and pegged boots...great stuff.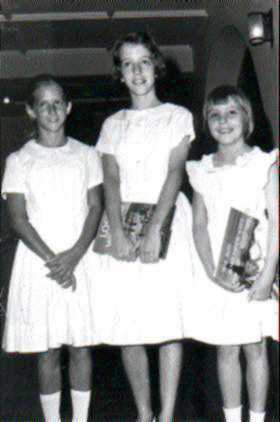 Three bright sparks at prize giving - from left Janet Hollis, Lauritta Hawkins, Nichola Hawkins.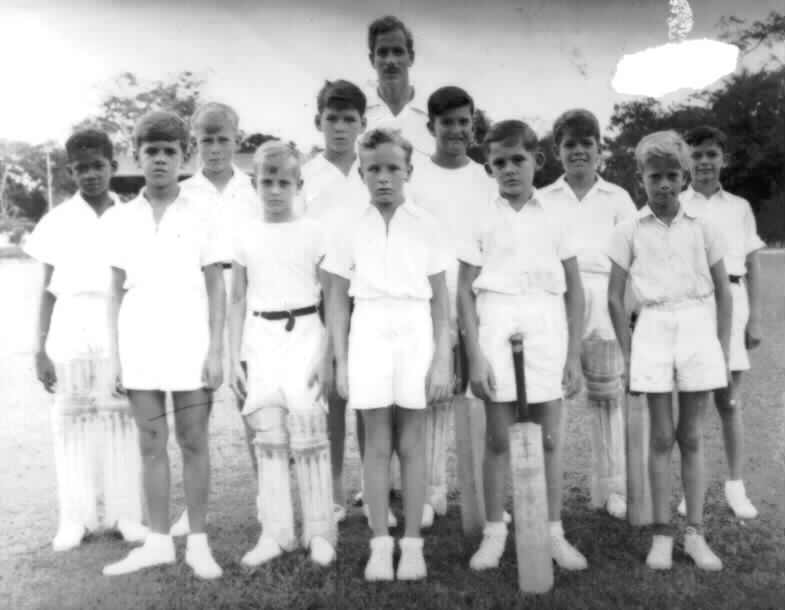 Known as the "nobly kneed" bunch, this school cricket team must have made their presence of the field felt.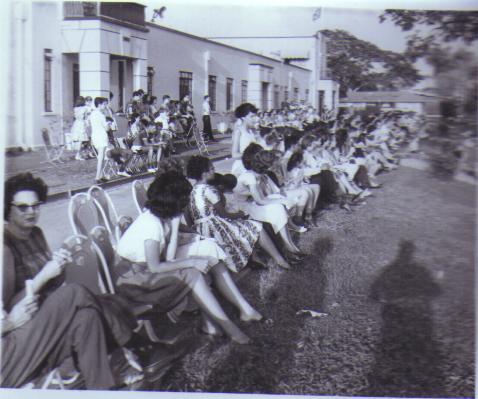 Lovely pic sent in by Geoff Pallant. Don't recognize anybody so kind of tough to date. Can see that the electrical substation on the hill in the background is not yet built but the bamboo patch is gone so maybe the seventies?? There is what appears to be an old style "horn" type "loud-speaker" mounted on the parapet just next to the library.....racking my brains to see if I can remember sound at sports day and all I can remember is the House Colours (flags) moving up and down announcing who was ahead...seems that there was also a scoreboard and come to think of it also a PA system on the table in the little pipe shed. Was as much interested in the people who shadowed the high jumpers as anything else......always a big laugh for us horrible types.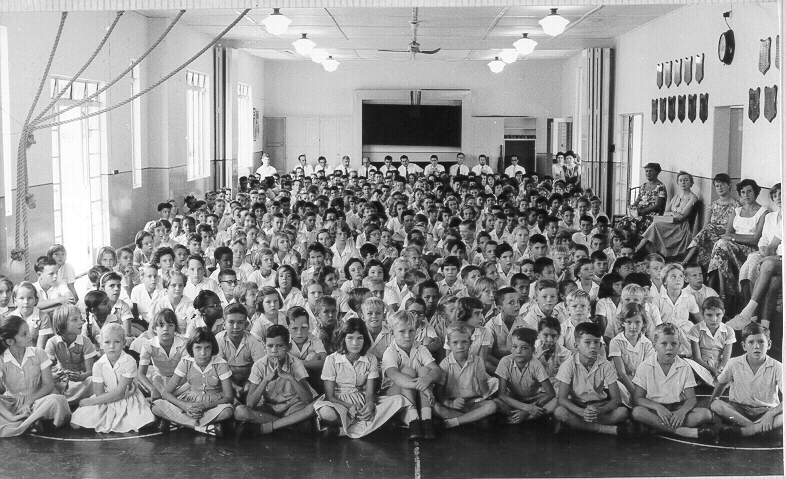 The faces of many ghost stare out of this picture. Not in a threatening way but one that invokes great emotions, I was there somewhere, how did I feel, what was I thinking. Was all of this real and if so where did it go. Where are all these people now......so close at the time now scattered all over the world and in a great sense out of touch with one another.