ROGUE'S GALLERY.
Pictures of the Boyz and Girlz back then.
---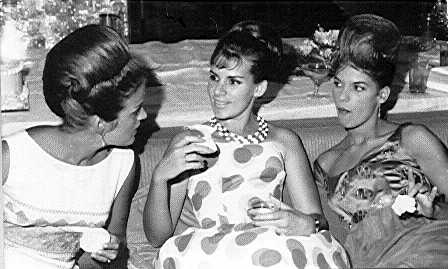 Three PaP beauties.....lovely looking, bright, artistic and athletic as I remember best. From left - Brenda Permuy, Lynda Wainwright, Gail Bayley.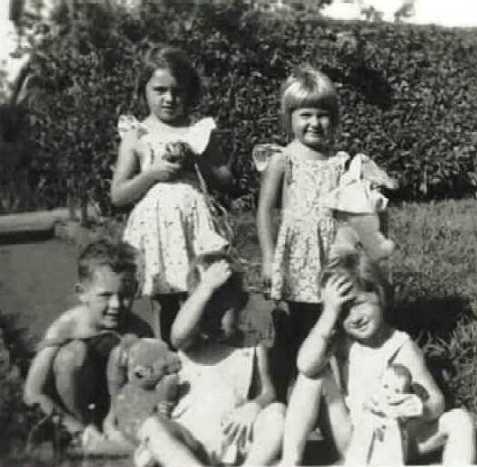 In this pic Angela's Sister Liz and Angela are standing, with Stephen (Copper), Christopher and Betty Ironside.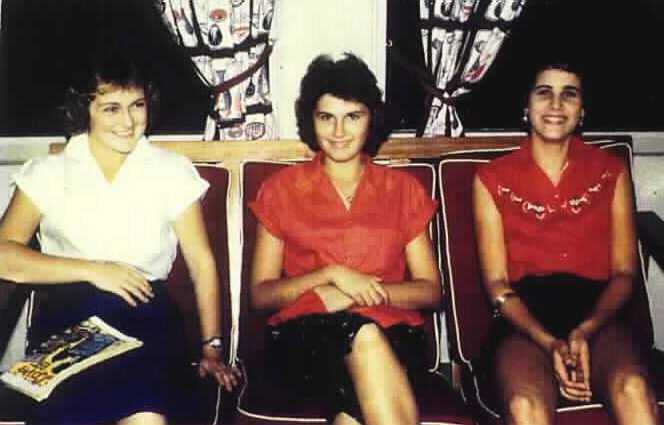 No mistakes here......From left - Norma Bennet, Angela Edwards, and Roz Fernandes. Thanks Angela.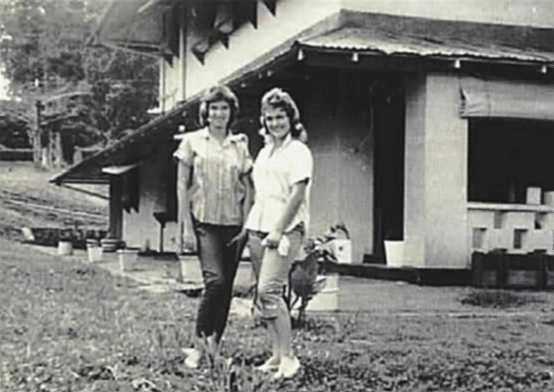 Another great pic sent in by Angela that I have been able to separate - Angela and Norma Bennet in their "pedal-pushers" and "Dan-River" shirts.....Wow!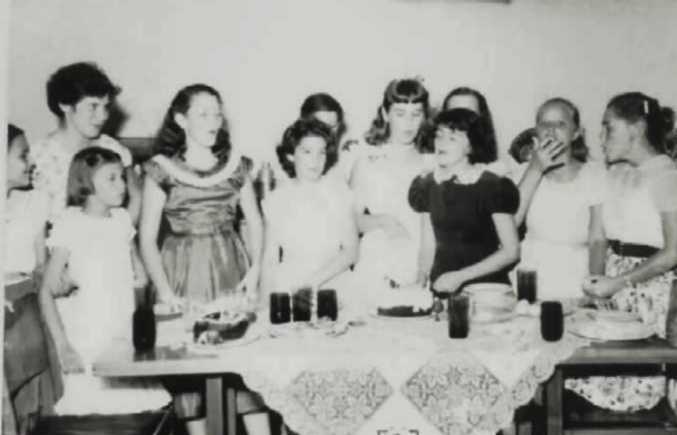 In this pic of Liz's 13 (??) birthday - From Left - Madeline Smith, Valerie Hughes behind Angela in front, Anne Galbraith, Pauline Nelson, Desiree Parsons hidden behind, Diana Becerra, Liz (birthday girl), Catriona Finlayson hidden behind, Joan Hollis, and Ginger Bower. Cheers Angela.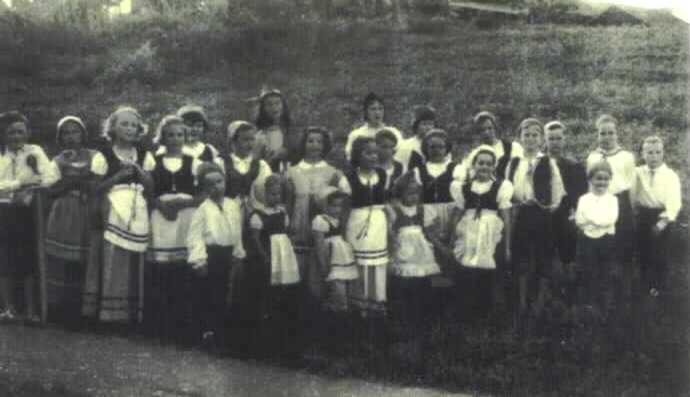 B&W pic of Carnival at Naparima Club (mid 50s) - Wayne Darling (w crutch), Angela, Doris Cook, Susan Martin, Sheila Bakey (behind her), John Downer (in front), Anita Nicol, Anne MacNeish (at back - tall one), Jane Downer (in front), Pauline Nelson, Barbara Jardine (in front), Lesley Cook, Angela's sister Elizabeth, Phyllis Nicol (the tall one behind her), Alison McKay (in front), Catherine Barr, Anne Bakey (behind her), Penelope Fern (the tall one), Eleanor Cox (in front of her), Richard Carruthers, Graham Wilson, John Springer, wee Archie Cox, and Larry Devin. Thanks again Angela.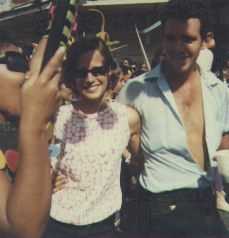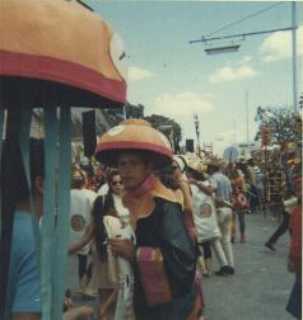 Some great old carnival pics - Raymond Westmorland and Roz Foster, and Rick Pontifex in the other pic. Had these a long time in a collage kindly sent in by Raymond himself.....just got the technology to separate them recently.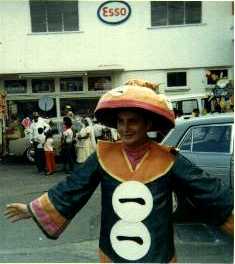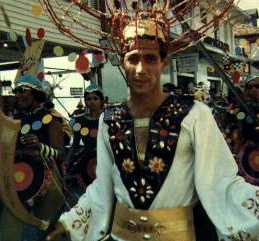 Raymond Chamberlain on the left and Andre de Montbrun on the right pose for the lens....must be still early in the day for them to look so...what shall we say...steady? Note the Esso sign behind and above Chamby.