ROGUE'S GALLERY.
Pictures of people as they are now.
---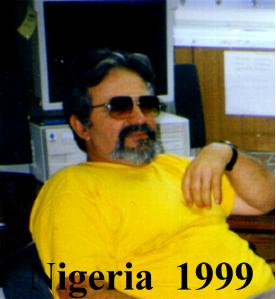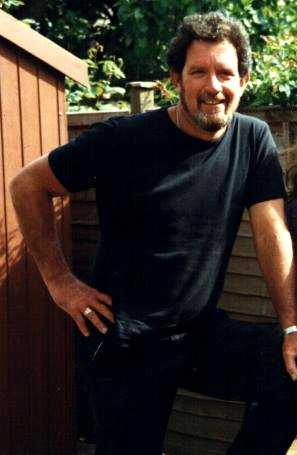 The two guys that started the whole thing by sending in some pics of themselves both now and then. These are now pics of Keith O'Brien on the left and Raymond Westmorland on the right. See them as they were back then on the Boyz and Girlz Page.....a gallery of people "Then".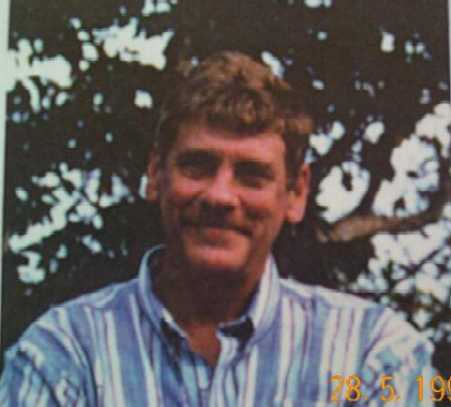 No PaP program would be complete without a picture of Robby May. A super guy that epitomized the best of the time, he carried his strengths right through until the Good Lord sent for him.....probably needed some niceness in the big home to which we will all go some day. Cheers Robby, gone but not forgotten, you still live on in our hearts.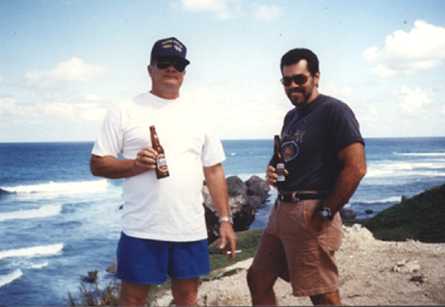 Warms my heart to see these two together, even for a short while.....both good friends and a big part of what I am......Chris Taylor and Peter Hughes stand at Bathsheba or Cattle Wash on Barbados' exciting East coast, nursing two bottles of low-cal health drink.........yeah......and sharks don't bite.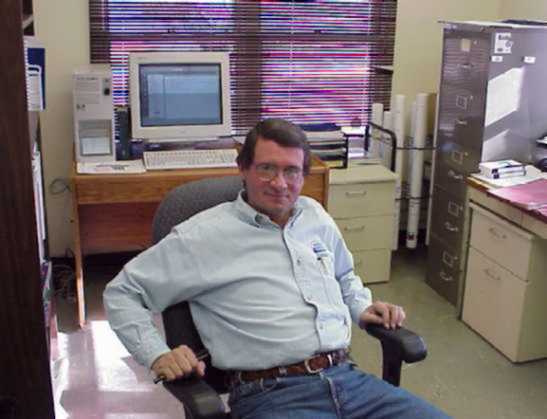 Randall Bayne as he is today......living in the US and still in the oilfields. See him as he was then on the Boyz and Girlz page.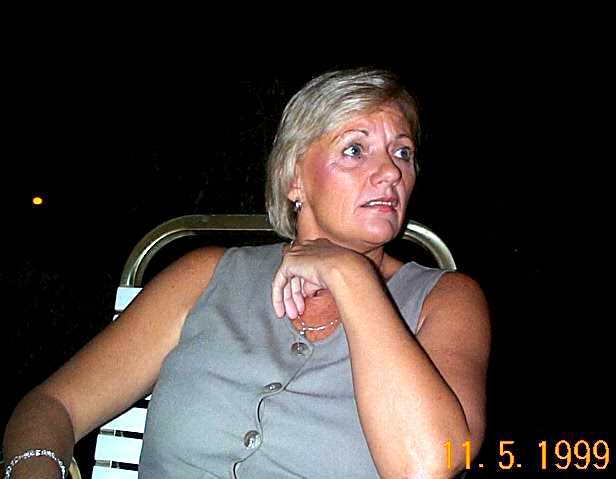 Welcome to Jennifer Cantril....the first of the PaP girls to grace our Rouge's Gallery......sorry no "then" pics of Jennifer yet. Back in Trinidad Jennifer and her son are enjoying the sun.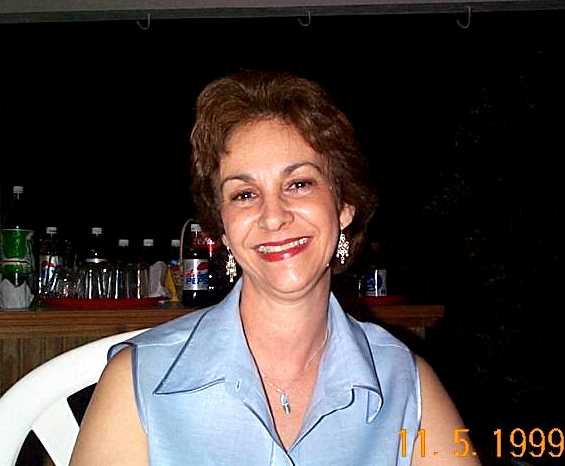 Hi Wendy.....got this pic of Wendy at the get-together for the de Boehmler sisters and it got lost in the clutter.....now Wendy MacClean, Wendy Harries still lives in good old Trinidad.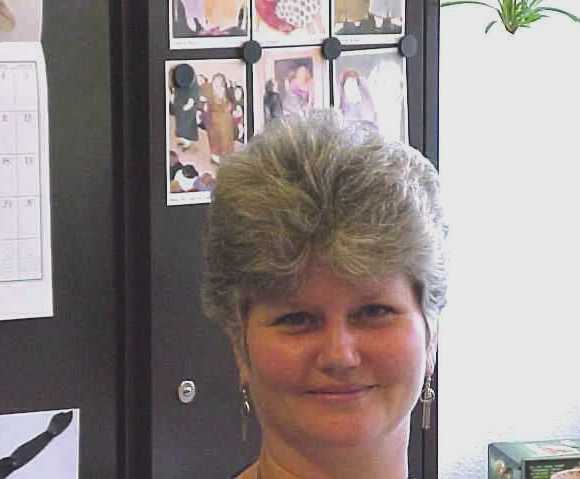 Karen Whitburn.....second lady on the Rogue's Page....thanks Karen. Living now in the Netherlands, we hope to see here soon.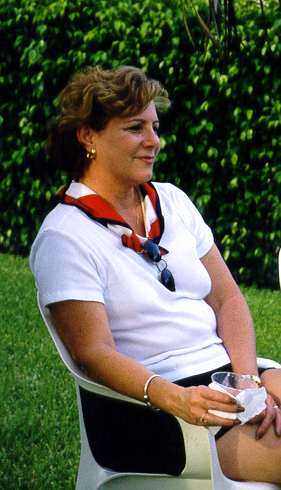 Mary Lou Ferguson, formerly Wainwright and a past member of the Popettes and one of the many Trinis living in Florida. Picture of handsome hubby Chris can be found on the next Rogue's Page.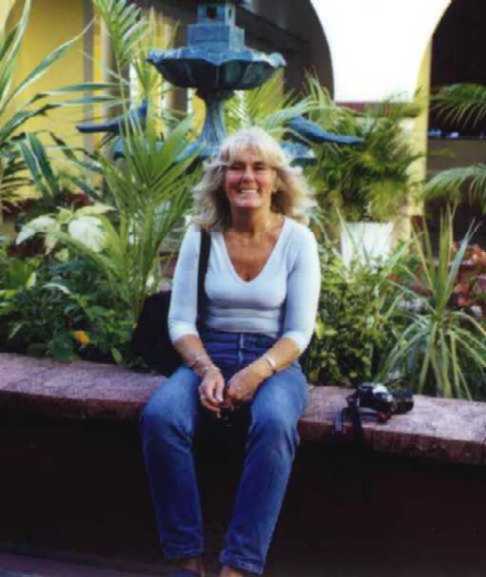 Diana Becerra sits at the edge of the ex-fishpond now planter.....Hi Di, forgot that I had this one....cheers.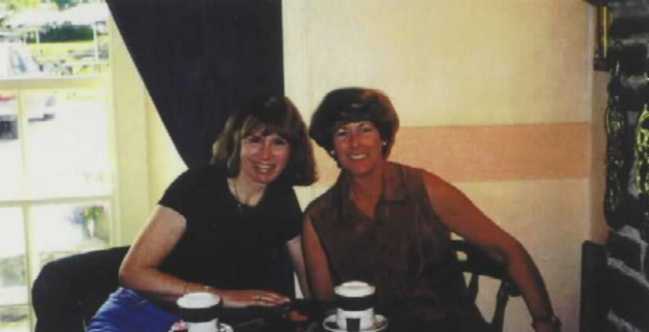 Angela Edwards on the left with Christine Alexander in Pembrokshire, Wales, in 1997.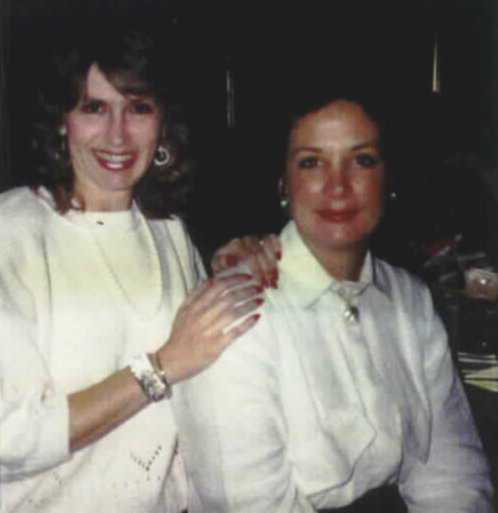 Angela Edwards on the left with Susan Martin - 1998 in Los Angeles.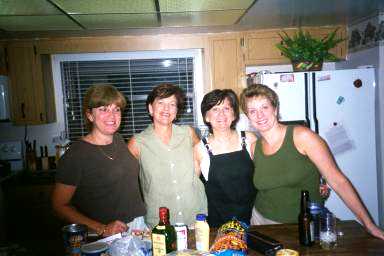 The de Bruin sisters somewhere in Florida......From left - Gina, Ann (Trinidad), working on the rest....Help??? Look at the bottle of Buchanan's and the nibblies on the table......could there be a party in the making here???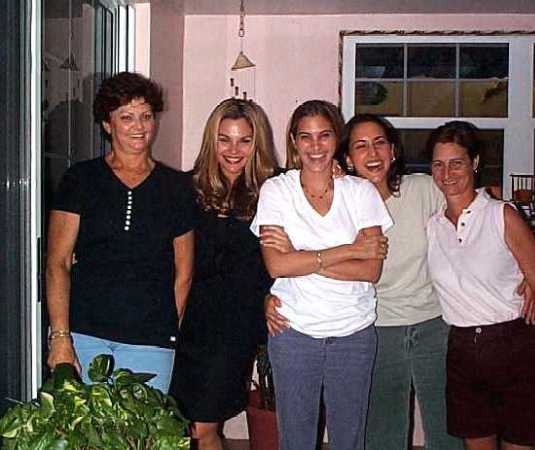 What a line-up of beauties - The Ladies of the Rostant Clan : Miami - From left June Ann (Nicholson), Vanessa, Lisa, Dina, and visiting Donna. Look soon on the Current Stuff page to see some more shots including Dennis and Glen their son and our Allan.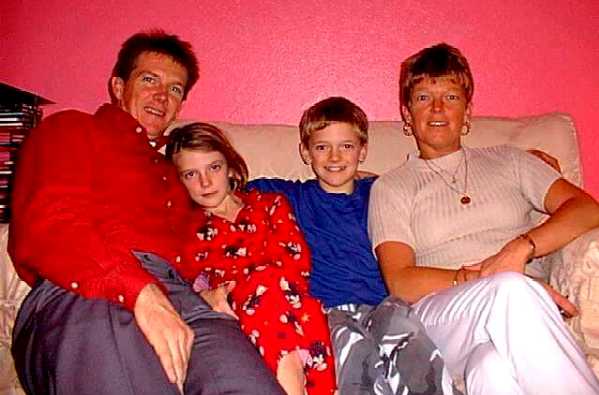 The O'Byrne's - From left Dad Peter, Kadie, Nathan and Mum Julie.....Hi Guys.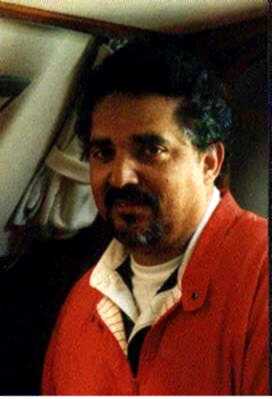 Derek Masson sits in what looks like a lovely car.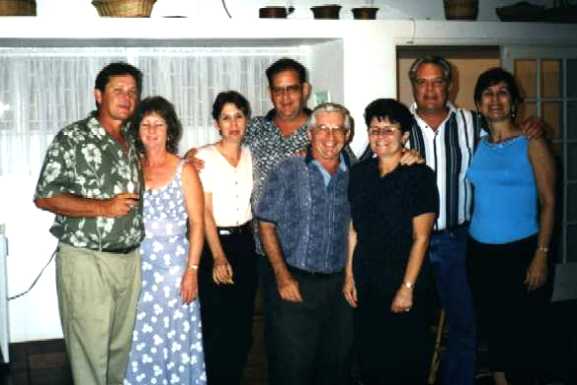 This happy group of PaP people are having a good time at Alec Ward's ?0th birthday party.
From left - Alec and wife Sandra (Henderson), David (Sniggs) Inglis and Frances (O'Brien), Tommy Johnson and Sandra (Ferriera), and Chris Taylor and Joan (Serrao).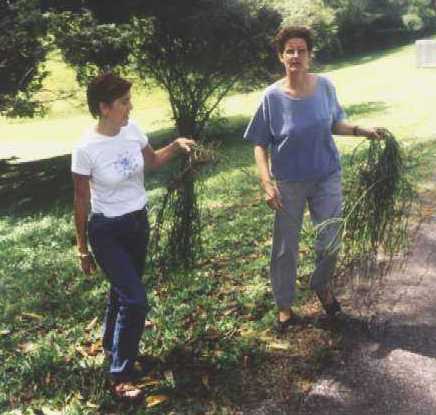 Jennifer Franco (Darwent) and Roz Fernandes rooting for old PaP artifacts???