TOBAGO TOBAGO.
Some of the things we saw and did.
---
Our wonderful holiday in Tobago started in Trinidad, and the pictures on this page show where I started. Donna went over by 'plane.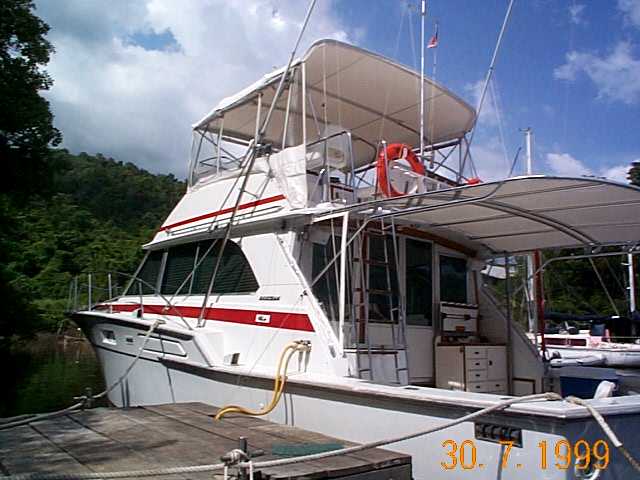 Our trusty galleon the WRS, 466 Bertram....fine ship with a good Captain. The trip over was bumpy for the most part and not real good for picture taking....a number of sharp squalls roughed things up. The trip took 5 hours including 1/2 hour fishing (no bites) of Chupara Point on the North Coast of Trinidad.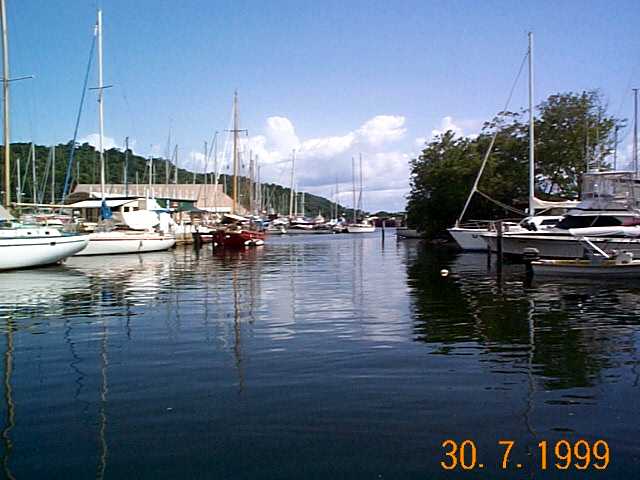 This is a scene taken form the stern of WR'S while at her berth in Chaguaramas, looking south towards the ex- Saguenay bauxite transfer station in Chaguaramas bay. Behind and to the left of the point in the far middle background, but out of sight, lies Cronstadt Island and the prison island of Carrera. Berthed bow out on the slip to the right and behind the nearest pirogue with the white Bimini top, is Sidney Johnson's boat Barbi Doll....wonderful boat, very successful fishing.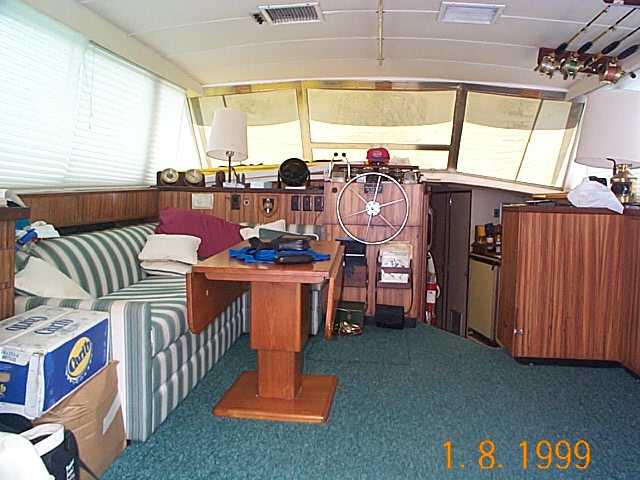 This is a view of WR'S looking into the main salon. Down the corridor on the starboard (right) side is the open galley, and then one master state room, one cabin in the forepeak and two toilets with showers. Very comfortable and quite homely....nice place to stay.....all air conditioned.
---
Click below for
NEXT TOBAGO PAGE.
"CROWN POINT HOTEL"
---